managers and sponsors specialized
in biomedical research
Imaging analysis allows you to study the growth, proliferation and migration of cultured cells, the effects of a treatment on cell and tissue viability, integration into different biocompatible materials, etc.
This confocal microscopy technique allows you to carry out fluorescence or confocal microscopy analyses, obtaining images of greater clarity and contrast, as well as with a higher horizontal and vertical resolution.
The platform has a Leica TCS SP8 confocal microscope for the analysis of cultured cells, tissues and other biological samples (zebra fish, three-dimensional cell culture arrays, etc.).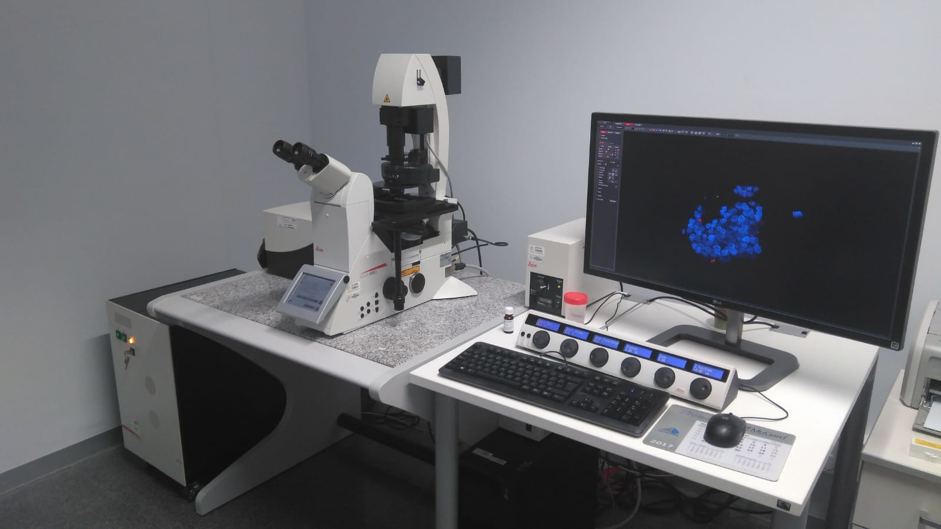 Services
Capturing of confocal microscopy images in Leica TCS SP8.
Advice on microscopy and fluorescence.
Current fees (without VAT)

Contact Us
Would you like more information? Please feel free to contact us by filling out our form