managers and sponsors specialized in biomedical research
The Proteomics platform was created with the purpose of boosting research, providing support and offering researchers a comprehensive infrastructure in the field of proteomics managed by highly specialized personnel.
It has cutting-edge equipment used to conduct complete proteome characterization studies and also differential expression analysis studies. Since the cause of most human diseases is the functional deregulation of protein interaction, the most important clinical application is the search and subsequent identification of biomarkers of the different pathologies.
The work of the Platform is focused on the separation, identification, quantification and characterization of proteins in biological systems by means of multidimensional liquid chromatography and mass-spectrometry-based proteomics analysis. Our laboratory is specialized in a wide range of approaches to support proteome-related studies, from the identification and quantification of individual proteins, to the complex analysis of samples in different biological systems. In addition to this, the platform collaborates with other groups in the research and search of appropriate experimental designs, assisting in the writing of papers, analysis and result validation, among other tasks.
Moreover, in addition to our main line of work as a service, we also carry out our own research, developing projects focused on protocol optimization, equipment updating and the introduction of new techniques to offer the most comprehensive and innovative services.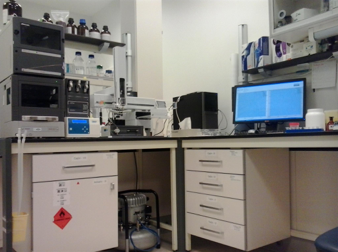 Nano-HPLC (nanoLC Ultra 1D plus, AbSciex) acoplado a un Spoter- Eksigent (AbSciex)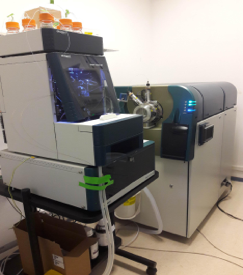 NanoLC425 (Eksigent).
Triple TOF 6600(AbSciex).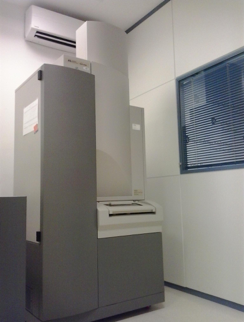 MALDI-TOF/TOF (4800 Analyzer, AbSciex)
Services
Determination of Molecular Masses (DDM).
Identification of proteins by peptide-mass fingerprinting (MALDI-TOF).
Identification of protein mixtures by nanoLC-MALDI-TOF/TOF.
Massive identification of proteins by LC-MSMS methods (DDA methods using Triple TOF equipment).
Reversed-phase chromatography (Nano-HPLC).
Separation of proteins by mono-dimensional electrophoresis (SDS-PAGE).
Separation of proteins by bi-dimensional electrophoresis (2-DE)
Differential proteomics with 2D-DIGE, ITRAQ, SILAC labelling.
SWATH label-free differential proteomics.
Post-translational Modifications (PTM): phosphorylation, glycosylation, glycation…
Use of different programmes for data analysis: ProteinPilot for protein identification; Peak View, Marker View and Skyline for protein quantification… PEAKS for the study of post-translational modifications and De Novo sequencing.
Other services:

Gel scanning
Sample preparation
Advice on the experimental design of proteomic analyses
Data analysis in computer databases
Current fees (without VAT)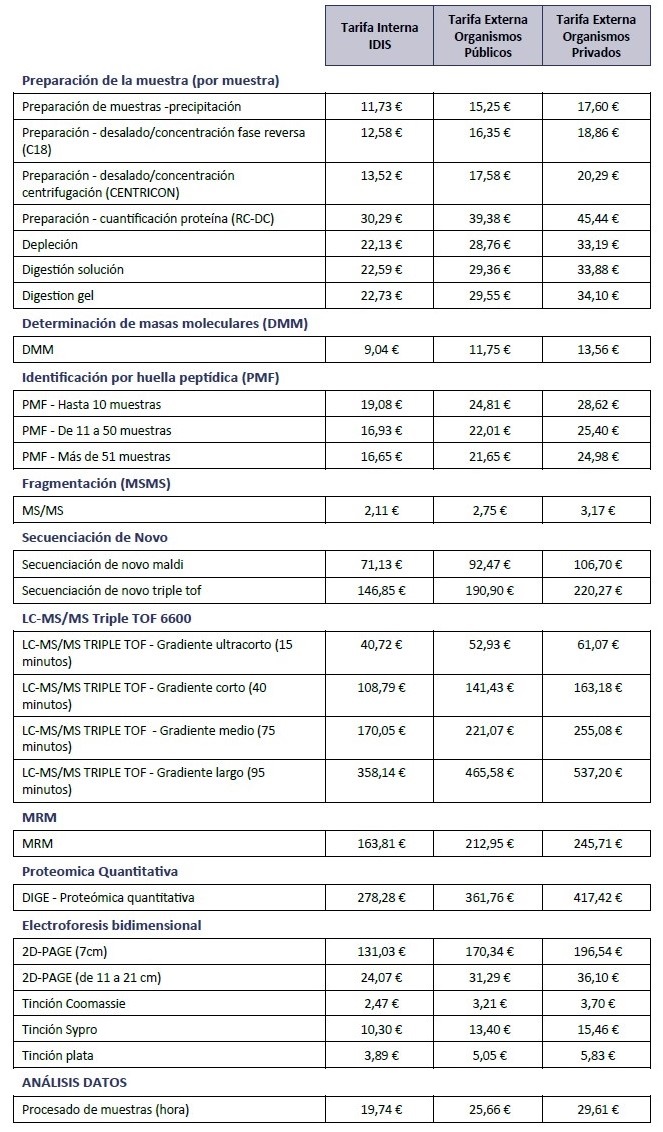 Contact Us
Would you like more information? Please feel free to contact us by filling out our form