managers and sponsors specialized
in biomedical research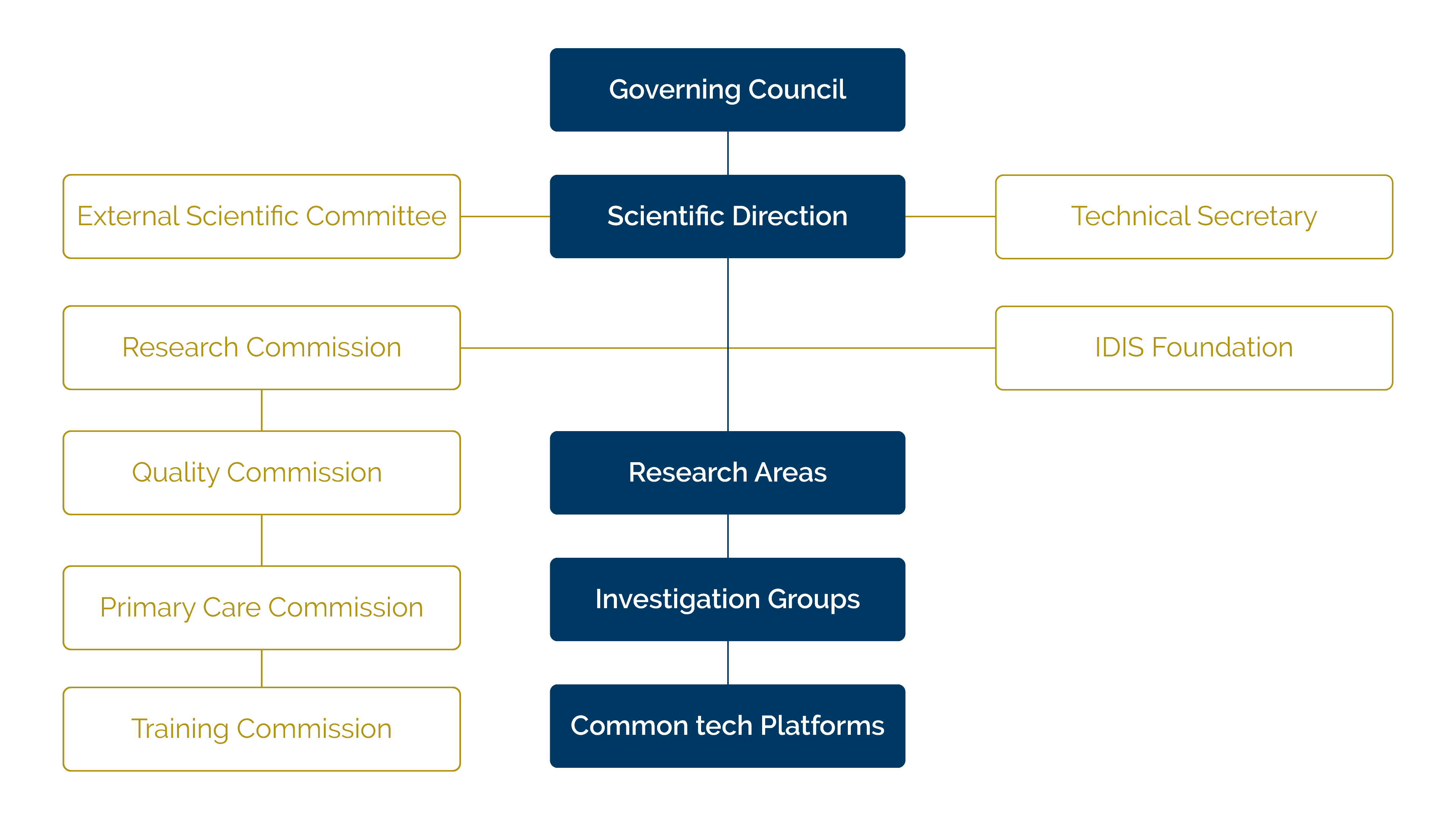 The Board of Directors is the highest management and representation body of the Institute, a role which corresponds to -as stipulated in the agreement for the establishment of IDIS- the Agreement Monitoring and Fulfilment Committee, set up pursuant to article 6.3 of Law 30/1992, of 26 November, on the legal regime of public administrations and of common administrative proceeding.
All the entities which make up IDIS are represented in this body.
Composition
Chairperson: the head of the Galician Department of Health or the Director of the General Directorate of Health Insurance and Planning.
Vice Chairperson: the Vice-chancellor of the University of Santiago de Compostela or the Deputy Vice-chancellor of research and innovation.
6 Members: 3 of them appointed by the Galician Department of Health and 3 appointed by the Vice-chancellor of USC.
Scientific Director: they have the right to speak, but not to vote in the Board of Directors meetings.
Secretary: this position is held by 2 members of the Board of Directors or by a person appointed for this purpose. In this case, this person has the right to speak, but not to vote.
José Castillo Sánchez is the Scientific Director of the Instituto de Investigación Sanitaria de Santiago (Health Research Institute of Santiago de Compostela) and the Head of Research of the Health Care Area of Santiago de Compostela and Barbanza.