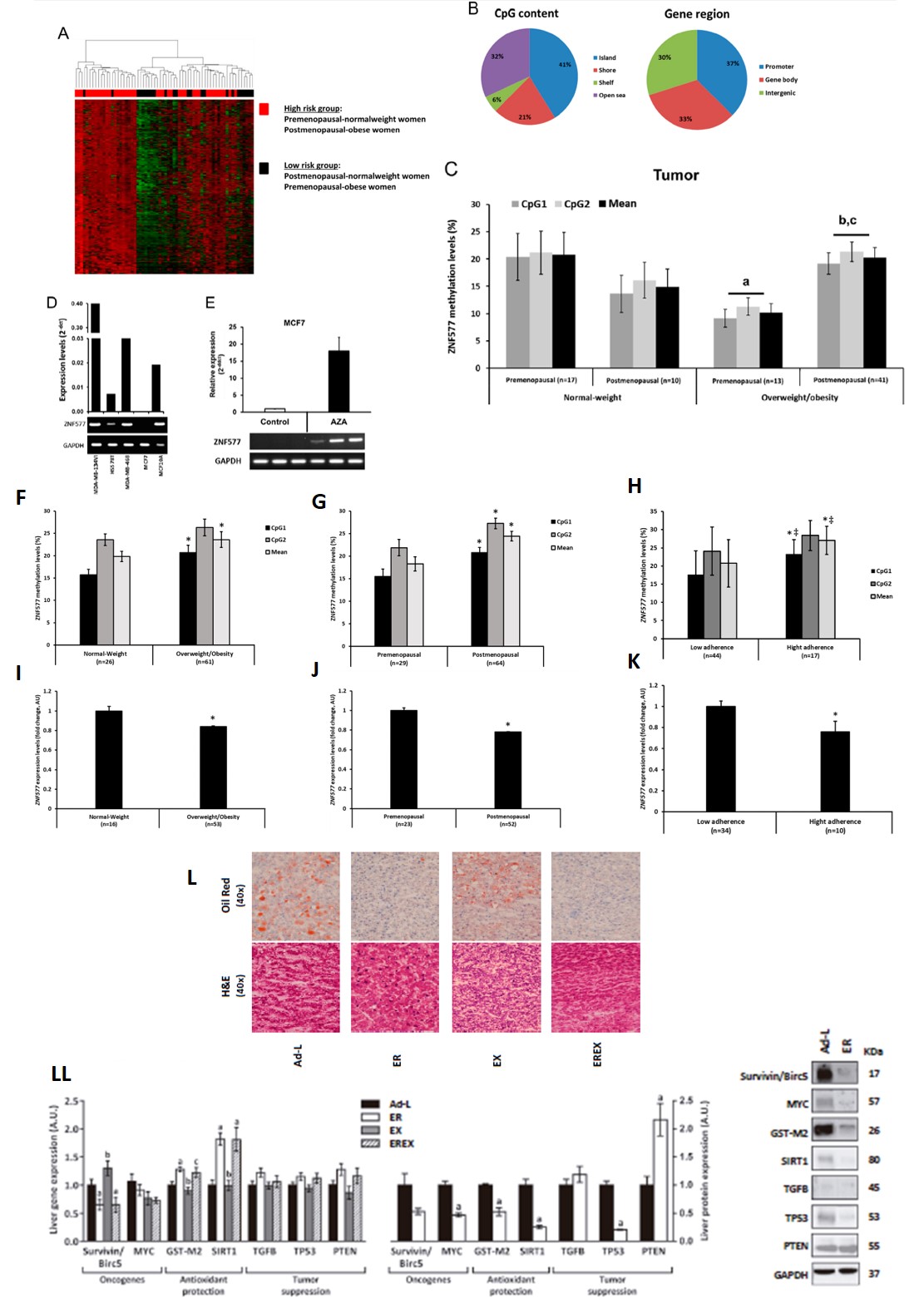 Objectives and lines of research
Objectives
The Epigenomics in Endocrinology and Nutrition group is a multidisciplinary group made up of biologists, endocrinologists and nutritionists, and research support technicians. The group carries out translational research focusing on the identification and functional characterization of epigenetic marks involved in the susceptibility, pathogenesis and treatment of obesity and diseases related to excess weight, such as diabetes, insulin resistance, disease cardiovascular and cancer. The fulfillment of this objective is achieved through the application of more advanced epigenetic techniques in the analysis of nuclear and mitochondrial DNA from an epigenomic and transcriptomic approach in animal models, cell lines and clinical studies in humans. The investigation of epigenomic regulation in the field of Endocrinology and Nutrition is a new and young area that can provide us with relevant knowledge for the implementation of personalized and precision medicine in the management of metabolic diseases.
Lines of research
Epigenetic regulation as the link between obesity and cancer.
Role of epigenetics in susceptibility to obesity and response to anti-obesity treatments.
Role of epigenetics in energy homeostasis, appetite signals, and regulation of body weight.
Identification of epigenetic biomarkers of susceptibility to obesity and personalised therapy.
Evaluation of the potential of different foods, bioactive compounds and eating patterns such as the Atlantic Diet to modulate epigenetic regulation in the prevention and treatment of endocrine diseases, especially obesity.